Whether you trust in the fumbling haunches of online music journalism or not, the gradual emulsification of music strains seems to constantly continue at rampant pace. Whether you've joined the dots for yourself or not just yet, I've begun to enjoy the flavour of that certain collision of sound between house and the new-age synth experimentalism. Artists are taking the rules of dance and breaking them down and through the manipulation of two vast and diverse genres they're creating something interesting and attention grabbing. There's really no difference in concept to those plumbed by Actress' skin and bone techno machinations, or Ekoplekz's harsh twisting of dub; they're both taking existing templates within dance and twisting it somewhere new. In fact, either of those artist's latest works are perfect examples of dancefloor vibes being blurred with a more exploratory and conceptual sensibility.
The trend that's be focused on and documented upon most (complete with the rather ominous use of prefixes) has been the merging of more established noise artists with the repetitive palette of techno. Container's LP for Spectrum Spools, Pete Swanson's (of Yellow Swans) Man with Potential for Type and KPLR's Untitled for Digitalis were arguably the highest profile releases under such a banner from last year. Each explored the dark, greasy realms of noise knotted into outsider techno, sounding reminiscent of grubby industrial shadows from The Hague being released by Bunker Records.
In contrast to all that darkness, the same marriage of experimentalism and dance is being applied to warmer, hazier and richer tones. House and techno will forever be linked by association, and it makes sense that as more of this shabby stuff permeates, artists continue to reach out further and play with new textures. The spirit of dance music and this experimental music share a similar quest for ecstasy in body and mind, like there's a vested interest in creating a transcendental experience through the music. Themes like the symbiosis (for better or worse) of machine and man sustain. The looping nature of much of experimental music shares similarity in structure and ancestry to dance music. Synthesised music is a relatively unconstrained medium, and the addition of drums or a stronger sense of rhythm gives a forward momentum, a driving motion that the body is drawn to respond to. It's easy to see why experimental producers are starting to pick up a 4/4 signature and create amalgamations of the two sounds that beguile the head and hoodwink the body.
I wonder too if the model that the 'tape scene' has spawned has lead to increased awareness and exploration of experimental music within other spheres. The lo-fi, limited run cassettes have their devotees, but there's the secondary audience built of listeners fed by tape rips from blogspots which then ripples outwards. If you put the morality of the piracy aside, it's proved a remarkable tool for getting listeners interested and appreciative and it's no doubt is part of the reason why musicians and labels within the scene are beginning to gain widespread appreciation. It's an interesting position for the people who make the music to be in; I've seen Amanda Brown (half of the Not Not Fun label and head of 100% Silk) admit that they wouldn't be in the position they were in it wasn't for the rips and then simultaneously complain about it and indulge in the format nostalgia that running a cassette label requires. Personally, I follow a couple of tape rip blogs and have often been lead down rabbit holes and now I subsequently follow and buy artist's output that I first heard from tape rips. It could be seen as a potent alternative to streaming sites like Spotify and their ilk, though how it would work in other musical circles with less of a tight-knit community I couldn't say.
It's not hard to see why those in dance circles continue the search to broaden horizons; like pretty much every other blending of genre at the minute, the trail leads back to widening of tastes through greater access (thankyou, internet). The trend to dig further and deeper intensifies and the similarity in the two form's structure, juxtaposed with the obvious differences, means the gradual but persistent increase in more complex peaks and troughs. Whilst 'bass music' stutters over itself and apes UK garage again, other musics begin to spread feelers out elsewhere and explore new avenues. Even a couple of years ago the idea that I'd be listening to a Rinse CD with the dissonant noise of Andrew Coltrane mixed into it, or that Resident Advisor would have a prominent feature on a quiet cassette label with tiny pressing runs from Georgia, USA seems odd; but here we are.
There's often a lingering suspicion that latent experimentalism detracts from the dance, but then so often work by Actress sits in mix tracklistings to give flavour and provide stark contrast. Hessle Audio played out a gratifyingly weird track from Nochexxx and Ekoplekz's forthcoming split cassette release back to back with a wickedly beautiful piece of house which is about to arrive on the LIES label to kick off their radio show the other night; further proof looser hands can create vivacious floors.
The fact that the shared space inhabited by both house and new age synth music doesn't seem to have been pushed from one particular direction has resulted in brilliant variety. Artists like Heatsick and Driphouse have moved in their release cycles from analogous synth and noise works to more beat based experiments. 100% Silk loudly proclaimed they'd 'saved' dance music through the dissolving of barriers in the WIRE last year (ridiculously high output coupled with less than stellar quality control and Brown's hype has meant I've hit saturation point with the label despite the occasional hidden gem) but established dance labels like L.I.E.S and Rush Hour are beginning to highlight artists who are diluting and muffling their beats into something altogether more exploratory. Crucially though, the releases make sense and sound at home upon their respective rosters.
I guess that's why I'm being drawn to it, and why I'm digging for the stuff that converges around the two points in sound that I already have an affinity for. Rough edges abound, but there's a sense of humour and playfulness to a lot of it, and the open minds can ply the music into strange, twisted and enjoyable shapes. It's house music breaking out of its confines, or experimentalism shoved into restraint and splurging slightly out the sides. Most of all it's continuing to indulge my interest in warm, analogous house whilst hinting at something different.
The flowing are a roundup of a few artists and releases that fit into this 'sound'. It's not something I want to label or pigeonhole too much because there's such variety and, well, that whole process have often proved to be quite tedious and restrictive…
::
Dariius – Dariius [Salon]
Probably one of the most subtle and nuanced fusion of house and synth out of any of these choices, according to the label these lucid permutations by Daren Ho 'should be treated as a document of his transition from older more Berlin schools to rawer and deep house. It's impossible not to hear a distinct similarity in style to his experiments under the Driphouse moniker, particularly his Spectrum008 LP last year on Spectrum Spools, but the long-form sprawl of 'Track Un' in particular (clocking in at over 17 minutes) shimmers and undulates with texture unlike any kind of deep house I've ever heard. It's underpinned with a techno 4/4 stomp that gives the piece the driving motion and physicality it needs.
Quickly becoming my favourite thing I've heard this year, alongside a live set of strange bubbling acid and synth set over pretty brutal stomps and rolls I stumbled across. There are vague whispers of a proper LP due at the some point in the future, I can't wait.
::
MM/KM – MM/KM [Trilogy Tapes]
Delightfully messed up house from Mix Mup and Kassem Mosse; a shining example of how not giving a fuck about the rules can make amazing music. Mosse's continued experiments with his Ominira label show an invested interest in the experimental (the IMG_6502 – Jewelz & Flowerz CDR he pushed late last year is one of the oddest, deepest things I've come across), and previous work with Mix Mup has already blended this with a sharp cheekiness. A lot of the time MM/KM sounds like it's channelling a train-wreck; drums flop about, sections rub abrasively against each other and the drops come in at the wrong time, but the shattered pieces are held together, however absurdly. So, so messed up.
::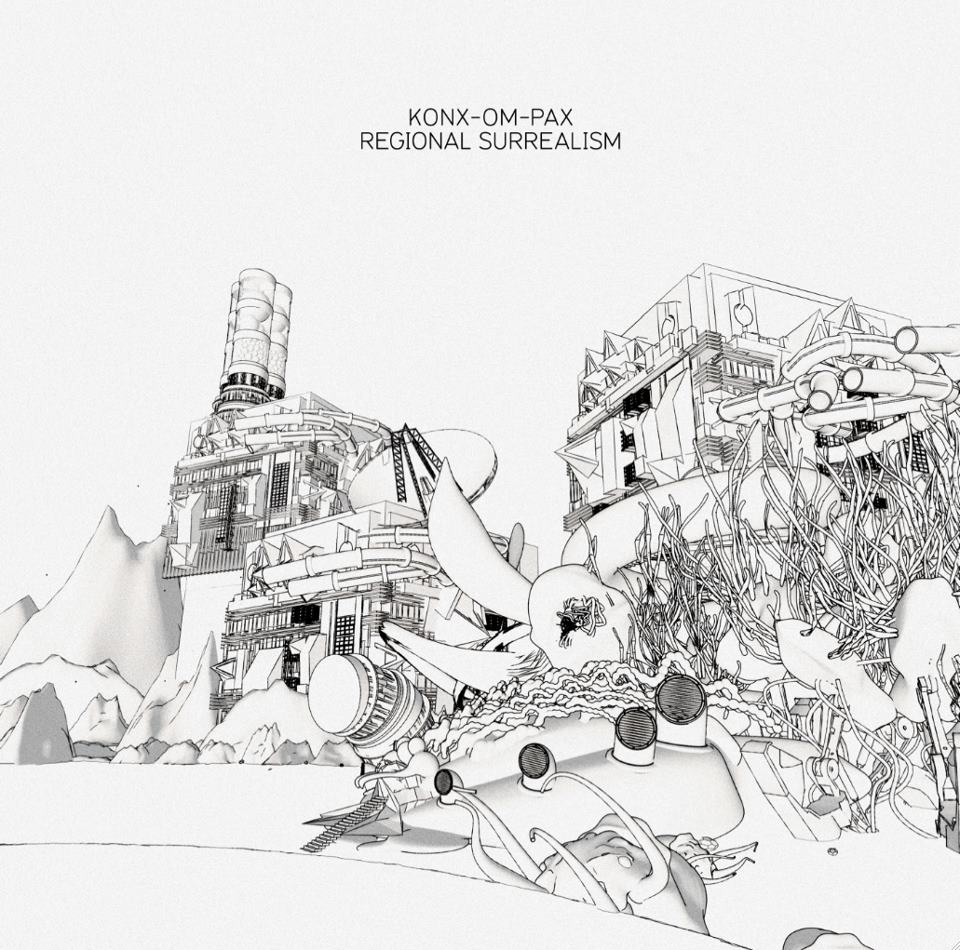 Polysick – Digital Native // Kuedo – Sleep, Live & Work in Collapsing Space // Konx-Om-Pax – Regional Surrealism [Planet Mu]
I hadn't really thought about it until the other day, perhaps because it's such a perfect symbiosis of human and machine that it's hard to deconstruct, but Kuedo's Severant last year really nailed the template for what people are doing here. The foundations are footwork, but there's the lineage back to Chicago house all creamed into those synths that brought on the endless comparisons to Bladerunner.
Planet Mu's next few releases this year all link back to that opening gambit, not least Kuedo's Work, Live & Sleep in Collapsing Space, which revs up the machine and presses its nose to the grindstone challenging the body to keep pace with it. The inhuman speed of it is pretty terrifying, but Laurel Halo and Claude Speeed cool things off with those looser, more spacious remixes.
Polysick's debut keeps a cool head in comparison, and is a pleasantly vibrant change from the slightly numbing Flow FM cassette he released earlier this year. Digital Native really is a stunning dive into crystal clear 16-bit water; where previously tracks were wrapped around the acid squelch, now fragrant sweeps and zephyrs float the cotton threads of techno high into the clouds.
Konx-Om-Pax's Regional Surrealism is the most abstract of the three, built to sound like an OST more than an album. There's the lightest of flecks of electro and techno buzzing in the mainframe, reminiscent at times of Actress' album this year.
Planet Mu is carving out a pretty unique shape for itself at the minute. With this spectrum of sound they've curated existing foremost as home listening, and the ongoing affair with the footwork scene obviously being so grounded in the battles and scene of Chicago, will they continue to keep these two pillars separate? Will we start to see more experimental footwork creeping in?
::
Jahiliyya Fields – Unicursal Hexagram [LIES]
Brave new steps for Ron Morelli's label, the hitherto unknown Jahiliyya Fields album seems on paper to be an unexpected turn based on L.I.E.S records past, but the darkened Kosmiche feels instantly and indelibly natural on the roster. Though the first two tracks have not a single beat to them the noise and pulse seem remarkably akin in pummel to techno, and when drums do kick in on 'Air on Earth' the whole thing still throbs like some dark Kosmische apocalypse. It's unlike any kind of palette I've ever heard techno being made from before but I still get that pull on my body to respond to it.
::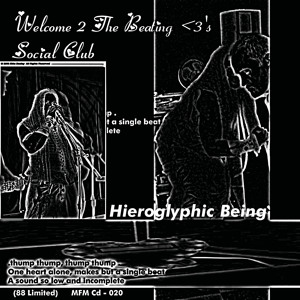 Hieroglyphic Being – Welcome 2 the Beating Hearts Social Club [Music From Mathematics]
Jamal R. Moss's eerie exploration of electronic dance music coupled with an avant-garde psyche preface pretty much everything else here. Renowned for being singularly other-worldly his work can stomp in the dance or whirl into abstraction in equal measure. His recent remix of Madteo & Sensational's 'Freak Inspector' is brilliantly psychedelic. It's well worth trying to track down a copy of his recent album Welcome 2 The Beating Hearts Social Club too, with its cosmic jittering over rough, heavy handed Chicago house.
::
Ukkonen – The Isolated Rhythms of…Ukkonen [Uncharted Audio]
Ukkonen talked to us earlier this year about recreating 'a physical journey' in the way the patterns within separate elements segue subtly in his music, and his album is the crystallisation of that idea. His palette is undoubtedly based around that of techno but his signature penchant for the expansive, his tricksy timing and an overlying lush ambience endures.
::
Henry & Hazel Slaughter – Sideways Gas Washers [American Tapes]
The harshest and weirdest of any of these choices, this definitely falls into that noise/techno-synergy thing with Pete Swanson, KPLR, Container etc but Sideways Gas Washers is an utterly batshit insane incarnation of the sound the above are pushing though. It's whole built up from shrill pot-boils-over whistles, rich farts and what sounds like the chirrup of dial-up internet, all looped over drums at a stage of constant near-collapse. The quick-fire nature of the sketches alleviates boredom too; the blueprint of the music is laid out over a couple of minutes (at most) before shuddering into an awkward locked groove, forcing you up out of your chair to flick the needle forward. It's a nice contrast to starchy and sometimes tedious work by others.
::
Henny Moan – The Coming Thaw [CDR]
One time member of Hounds of Hate and tangentially linked with Hype Williams, Henny Moan's output is primarily through his NTS Radio shows. They're strange séances where it's hard to know where one track ends and another begins. He builds weird tapestries woven of vocal snippets, dance music and odder affairs. His debut this year has gone pretty much unnoticed which is a travesty.
There's a free link on his blog for it: Get. It. Now.
::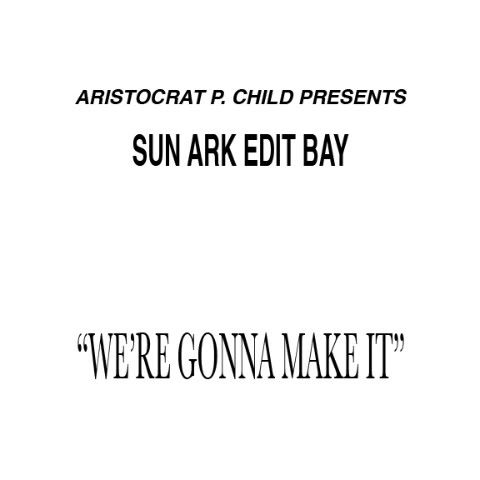 Aristocratic P Child – Sun Ark Edit Bay [Sun Ark]
Under the cover of darkness and a pseudonym, Sun Araw has been dipping his hand into the world of disco too, re-sampling tracks and stretching them out and contorting them into his special time halting bliss inducing shapes. You can't hold of his recent tape of them for love nor money but there are a couple of the tracks floating about which are well worth grabbing, namely…
http://rosequartz.blogspot.co.uk/2011/10/cyber-canteen.html
http://sickoftheradio.com/2011/09/16/sun-araw-is-aristocrat-p-child/
::
Bernardo Femminielli – Telenovelas Mentales [Los Discos Enfantasmes]
A strange and beguiling tape from earlier this year, it doesn't technically have much relationship to any kind of dance idealism consciously explored in other choices… but I can't help but put it in here. The complex layering of loops is so headily reminiscent of house and Italo-disco, I mean, his cassette release Carte Blanche Aux Désirs last year was basically just straight synth-pop with the odd new-age synth workout between.
::
Heatsick – Déviation [PAN]
When you listen to Heatsick's endlessly delirious loops you can hear the mythology of the warehouse disco he's channelling, but I can help be constantly reminded of Ping Island/Lightning Strike. There's all the naivety, drama and glottal yellow-coated nostalgia of a Wes Anderson flick in the sounds he pulls out from his battered Casiotone and there's an easy line from these to his earlier, weirder cassettes too. His '07 tape Dubbed Sunshine was disco-house, just saturated in golden, blistered noise but his latest works are cleaner shaved. The low fidelity technique of the music's creation lends the pieces a sticky feeling of unease as moments slide in and out of sync.