One glance at the skin of this site's skin and you should see ample word of our imminent party at fabric on Friday. Yep, we're honoured to be running Room Three with Mosca, Braiden, Redinho (LIVE), Randomer and Sonic Router DJs. It's a bit of an honour for us to be on a bill alongside Hessle Audio and Tectonic, two labels we've supported and watch grow into the essential imprints they are today, so we'd like to extend the good vibes to you and yours: we're giving away 2 pairs of tickets.
To be in with a chance of coming for free, skipping the queue and possibly getting a half cut SR rep to buy you a drink, simply email us the answer to the below question by Thursday.
Q: The name of the Hessle Audio compilation on which Randomer had a track called 'Brunk' is what?
The winner will be notified by email on Thursday afternoon. Please ensure you can attend the event before entering…
::
In the mean time you can enjoy this mix from Dutch DJ Cinnaman whose going back to back with Jackmaster in Room One on the same night…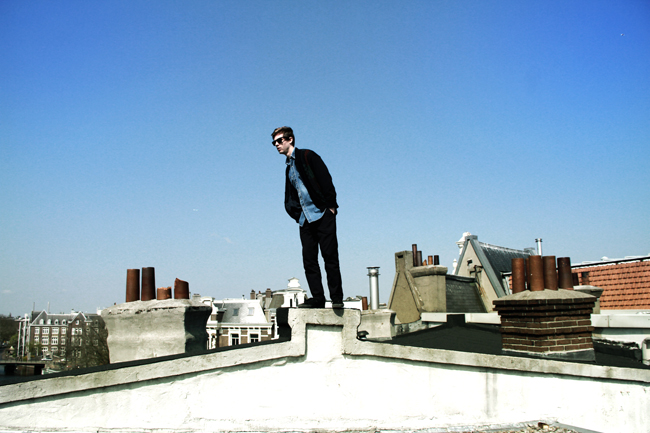 Much like his Scottish cohort and B2B partner next Friday, Jackmaster, Dutch DJ Cinnaman has made his name entirely from what he can do with his hands and a pair of turntables. An accomplished mixer and regular promoter – he runs two club nights in his native Amsterdam, namely Colours and Viral Radio – he's also one half of the hivemind behind the Beat Dimensions compilation series. Released on Rush Hour the collections collate the best of the skewed beat scene as it morphs and mutates through genre excursions and geographical misnomers. The debut compilation cushioned a surge in material around its release in May 2007. Now familiar names like Flying Lotus, Hudson Mohawke, Dimlite and Samiyam sat quietly amongst their unknown contemporaries just as hungry to provide productions and be a part of the movement.
The second compilation Jay Scarlett and Cinnaman drew heavily on the success if the first, using the groundwork they put in and learning from the reaction it got to obtain music from the elite of the globe's beatmakers – people like Nosaj Thing, Mike Slott, Mono/Poly, Ras G and Devonwho. Heavily coveted by certain online press outposts the compilations are a great benchmark for producers and listeners alike, perfectly surmising a mood or an uprising.
With word that a third compilation is being planned and with Cinnaman's debut set in Farringdon looming next Friday, we caught up with the Dutchman to let him introduce himself and his style through the medium of a digital mixtape. Listen out for exclusive bits and pieces from Scratcha DVA working with Cooly G, Hudson Mohawke and The Blessings…
DOWNLOAD: Cinnaman – FABRICLIVE x Hessle Audio Mix
Tracklist:
The Blessings – Northface
Blawan – Getting me down
Alan Braxe & Fred Falke Presents Running – Intro
Ghetto Brothers – Ghetto Blues
Jon Convex – Falling Again
Cooly G & Dva – Oi Dirty
Bok Bok – Reminder
Dom Perignon – Got Myself Together
Low Deep – Down Like That
Breton – RDI (Girl Unit Remix)
Yc – 140 Racks
Hudson Mohawke – Thunderbay
Title Photo: fabric Crowd by Ashes57